At Excel, we can proudly say that we provide supplements for all types of horses, from senior horses that require comprehensive care, to show jumpers, dressage horses and even racehorses. Yes, many racehorses take our supplements as they are subjected to intensive training from a very early age.
Nube Negra is of Spanish origin, just like our camelina oil. Raised in Aranjuez by Luis Álvarez Cervera, he plays for the English flag under the tutelage of the Skelton family: Harry as jockey and Dan as trainer.
Nube Negra is currently seven years old. He is a stunning black horse and the son of Dink, with Highest Honour being his dam's line.
This Spanish horse has long been a big name on the racing scene. Before his departure, he participated in three races at two years old (coming second in the Spanish Breeders' Cup) and four races at three years old in Spain, where he placed third twice and fourth once in the National Grand Prix under Jesús López's training regime.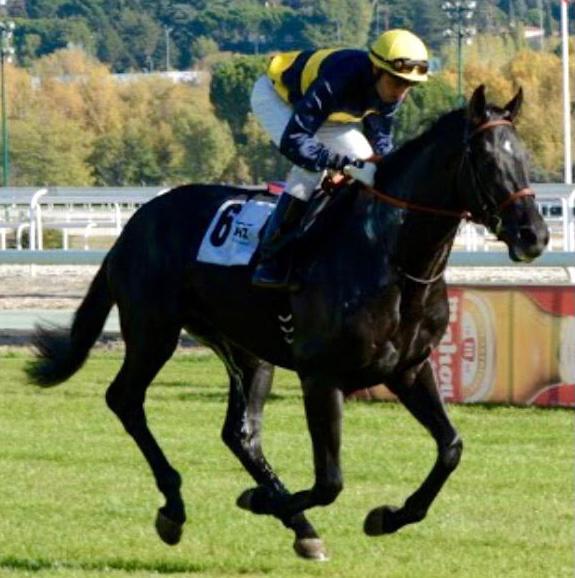 Last year he closed the season by winning a Grade II race in Great Britain (the Desert Orchid Chase), in which his owners pocketed more than €53,000, and a year later he scored another impressive triumph by winning the Shloer Chase on Sunday 14 November, thus closing a season full of victories.
There are more races left for 2021, including next December's Tingle Creek Chase at Sandown. However, after his last great performance, and given the harsh winter weather, it is unlikely that Dan Skelton will choose to take Nube Negra.
Below are a few tips on how to take care of racehorses during the competitive season:
The horse should be relaxed and be given walks by their groom or a trusted person.
The diets should be determined jointly by their veterinarian and trainer.
The food provided should be enriched with our oils to encourage their consumption.
Water intake should be monitored and should range from 25 to 55 litres per day, depending on the activity.
Salt should be readily available to replenish mineral salts after physical exertion. A salt stone in the box should suffice.